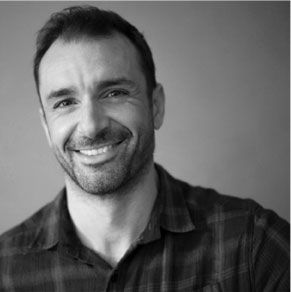 If you are interested in therapy, then the chances are there is some kind of change that you are having trouble making by yourself.
I am a psychotherapist who works with individuals, couples, and families on a multitude of issues including but not limited to depression, anxiety, substance-abuse, codependency, and relational problems.
I can help facilitate change.
CONTACT ME 
949-272-1634
ericnadamft@gmail.com
ADDRESS
24632 San Juan Ave. Suite #200
Dana Point, CA 92629

 Please follow me on facebook.
HOW I CAN HELP
Addiction- Addiction describes an established, problematic pattern of using external sources in an attempt to regulate or control our internal emotional experience. These external sources are often substances, but may also be behavioral in nature. Addiction is a complex problem, and while there are similarities that underlie many addiction issues, the solution is best sought through an individualized understanding and approach to treatment.
Mood issues- Depressive and anxious feelings are symptoms, not the problems themselves. These symptoms are indicators that changes will need to be made in one's life, thought processes, or habits before the symptoms can naturally dissipate.
Relational Issues- We seek relationships with others based on our own emotional needs—they are a reflection into our own psyche. If our relationships are consistently troublesome, it is an indication that we need to address our own emotional make-up in order for relationships to feel more trouble free.
Trauma Work/PTSD- Experiencing trauma, especially early in life, can have deep and lasting impact on our emotional foundation, seriously effecting our ability to process and experience life in a healthy and open way. Because of this, it is the most important, and often the most difficult emotional work to do.
Personal Growth Work- Although all therapy could fall into this category, there doesn't need to be an overwhelming presenting problem for one to enter into, and greatly benefit from, the therapeutic process. There is always room to grow, to learn to live and love more fully, and to find ways to experience more of what life wondrously has to offer.
WEEKLY MEDITATIONS
Recovering from addiction is, above all, a learning process. Granted it is as much of an emotional learning process as it is an intellectual one, we can't simply stop. . .
SIGN UP FOR WEEKLY MEDITATION
DELIVERED TO YOUR INBOX